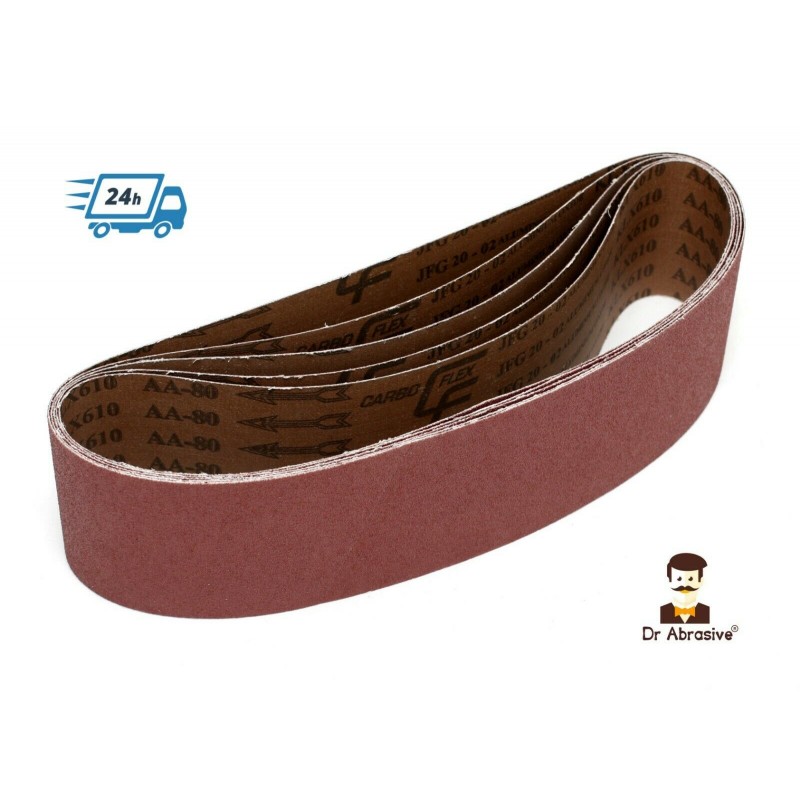  
100x610mm 4x24" sanding belts, P40-600
Fits 100mm / 4" wide electric belt sanders
Free delivery for UK orders over £15 by Royal Mail 24 (Mon-Fri). Express delivery available. Please see details in 'Delivery' section on the bottom of this page.
Italian high quality sanding belts
100 x 610mm (4" x 36")
Made on strong cotton cloth
Use for: All types of wood, metal, paint, varnish, plastic, filler etc.
- Grain: Premium Aluminium Oxide
- Coating: Close ( reduce clogging )
- Backing: X-weight poly / cotton
Made for us by Napoleon / Carbo-Flex and sold under our own brand DR ABRASIVE®
Fits 100mm / 4" Wide Electric Belt Sanders
Suitable for : Bosch, Makita, Black & Decker, Draper, Metabo etc.