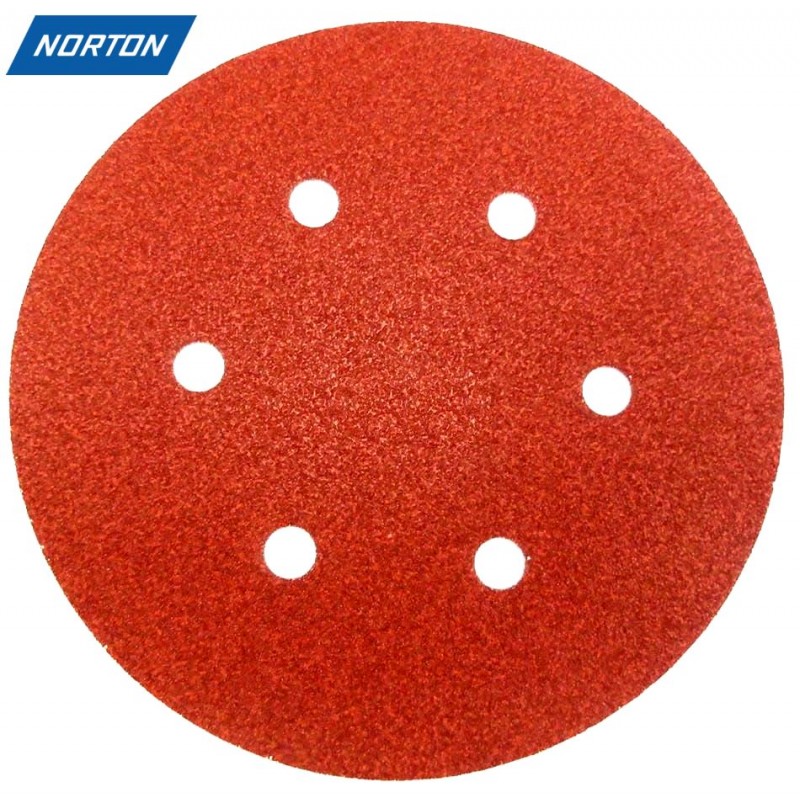  
150mm 6" Norton sanding discs, hook and loop, 6 hole, P40-240
Free delivery for UK orders over £15 by Royal Mail 24 (Mon-Fri). Express delivery available. Please see details in 'Delivery' section on the bottom of this page.
Norton  Saint-Gobain  Sanding Discs H216F 6" 150mm 6 hole
Perfect for sanding hard and soft woods, plaster, metal, steel, paints, varnishes, fibreglass, putty.
Abrasive grain: corundum - aluminium oxide .
Scatter: closed.
Binding: resin.
Attachment: Hook and loop.
Underlay: D paper.