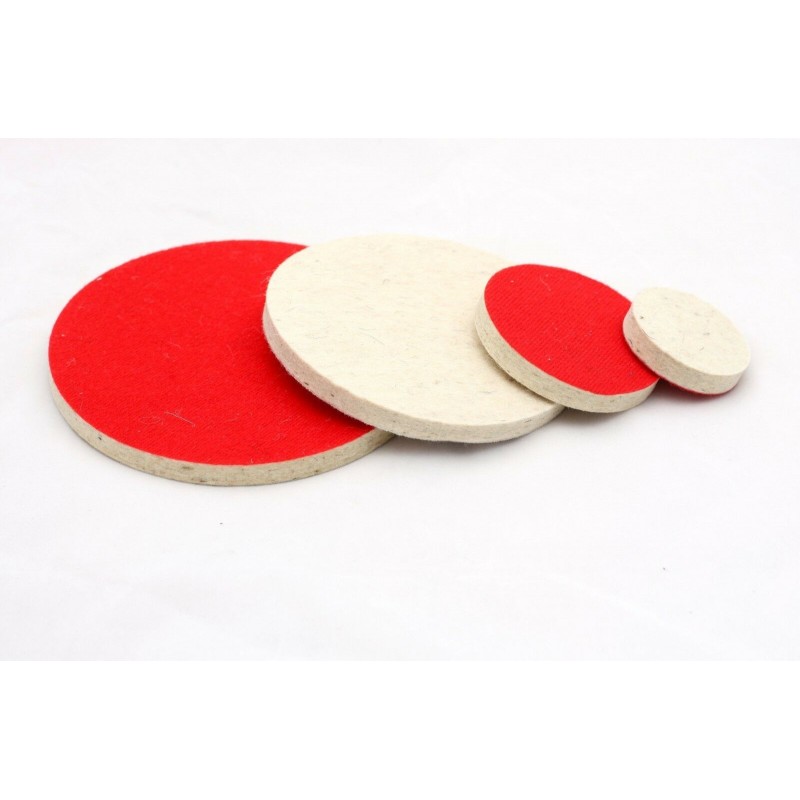  
50mm, 75mm, 125mm, 150mm 3M Felt polishing disc, hook & loop, 10mm thick
Free delivery for UK orders over £15 by Royal Mail 24 (Mon-Fri). Express delivery available. Please see details in 'Delivery' section on the bottom of this page.
High quality hook and loop polishing felt pad  
Made of 3M material
10mm thick
For use on larger flat surfaces like windows, glass tables, stone worktops etc
Can be use with angle grinders, polishers and drills.
Designed for cleaning and polishing different types of surface.
Quick fitting.
For use with all 50mm 75mm 125mm and 150mm hook and loop backing pads