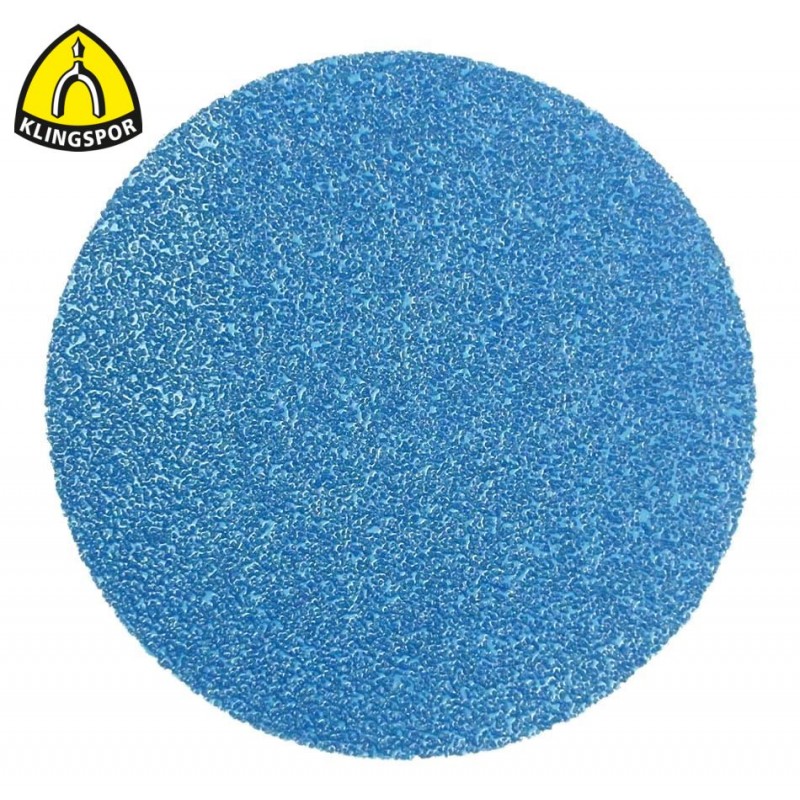  
200mm 8" Zirconium Sanding Discs PSA Shelf Adhesive
High quality PSA Shelf Adhesive Zirconia sanding discs
Free delivery for UK orders over £15 by Royal Mail 24 (Mon-Fri). Express delivery available. Please see details in 'Delivery' section on the bottom of this page.
Klingspor PS21 200mm sanding pads
High Quality PSA Shelf Adhesive / Sticky Backed / Sanding Discs
Zirconium Corundum grips creates a long service life and high sanding performance
Features:
Grit type: Zirconium Corundum
Backing: Paper, approx. 300 g/m2
Dimension(mm) – 200mm
Klingspor Paper PS21for sanding of various surfaces:
-metal
-stainless steel
-wood
-paint / varnish / filler
- plastic etc.
Advantages:
High aggressiveness and long service life due to self-sharpening zirconia alumina.