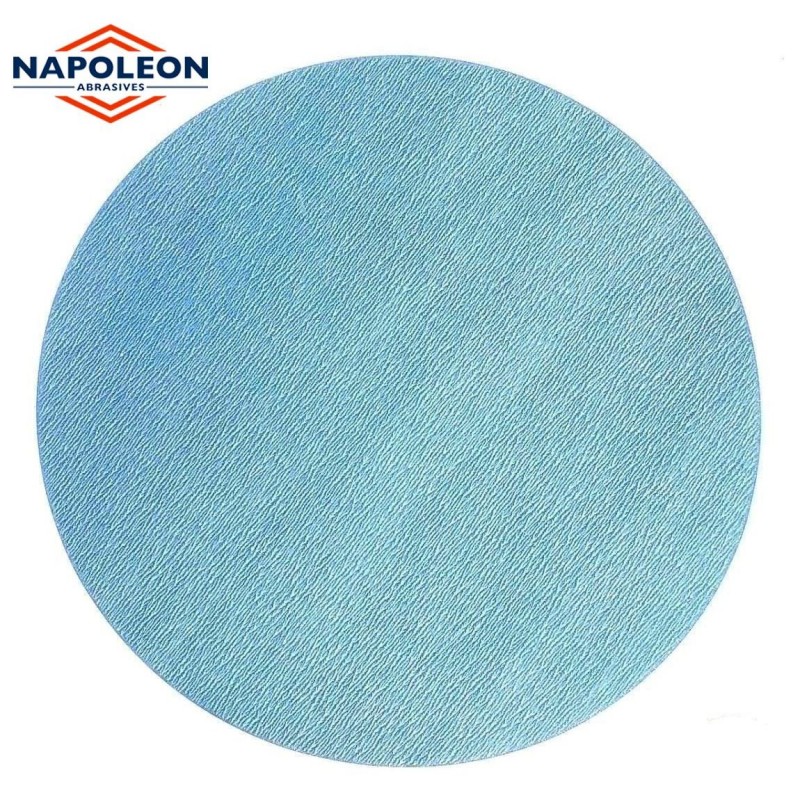  
125mm 5" wet or dry Napoleon sanding discs, hook and loop, no hole, P80-2000
Free delivery for UK orders over £15 by Royal Mail 24 (Mon-Fri). Express delivery available. Please see details in 'Delivery' section on the bottom of this page.
125mm 5" Wet or dry sanding discs high quality Italian abrasives
Napoleon KVB
KVB is a high-quality polyester film abrasive that can ensure perfect cutting, lasting, resistance and flexibility. Superb results can be achieved in the automotive, wood and marine industries.
The special stearate and the open coating prevent the clogging of the abrasive.
Backing - polyester film
Coating - open
Grain - Aluminium oxide
Stearate - yes
Bonding - double resin
Grit - P100-1500
Colour - blue-white stripes
Quick fitting.
For use with all 125mm velour backing pads
TESTED AND USED BY PROFESSIONALS