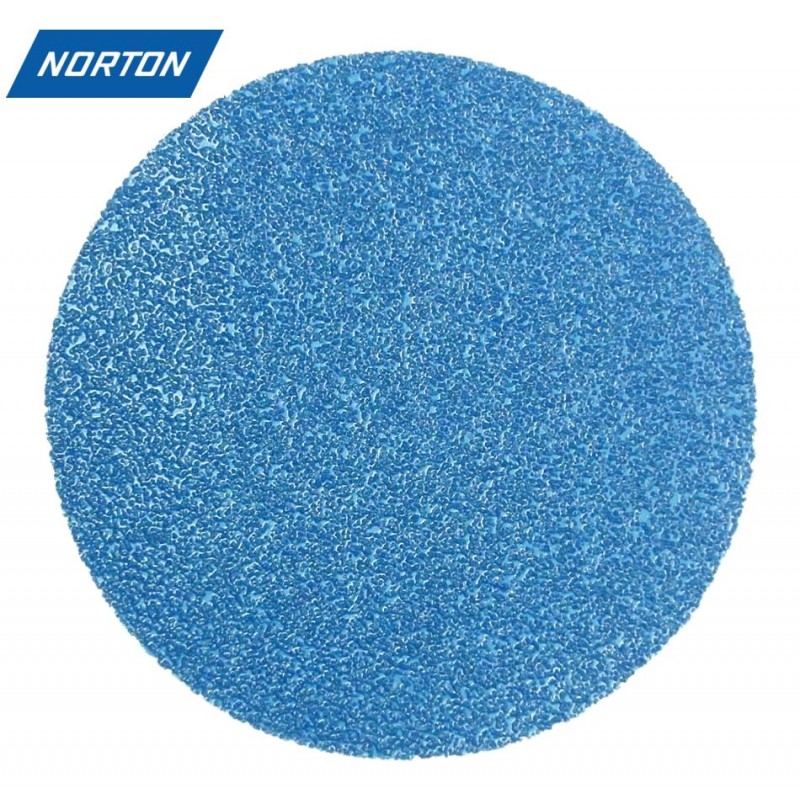  
125mm 5" Norton Zirconium sanding discs, hook and loop, no hole, P40-400
125mm 5" Self-sharpening Zirconium sanding discs
Free delivery for UK orders over £15 by Royal Mail 24 (Mon-Fri). Express delivery available. Please see details in 'Delivery' section on the bottom of this page.
Norton Blue Fire H821   
New high quality product on the market
125mm 5" LONG LASTING sanding discs
It has zirconium grain and a binder made of synthetic resin.
Self-sharpening Sandpaper lasting much longer.
It provides stable and effective work.
The product is intended for the treatment of steel, metal and wooden surfaces.
Velour Backed Sanding Discs 
FEATURES
Zirconium grain
Coating: Semi-open
Bonding: synthetic resin
Backing: paper substrate with a basis weight G, F
BENEFITS
Aggressive
High performance
Good resistance to clogging
rigid and stable backing
APPLICATION
Sanding:
Hard wood
Stainless steel
Black steel
Non-ferrous metals
Aluminium
MARKETS
Metal industry
Building and construction industry
Tinsmithing and varnishing
Steel industry
Wood and furniture industry
Production and industry
You might also like