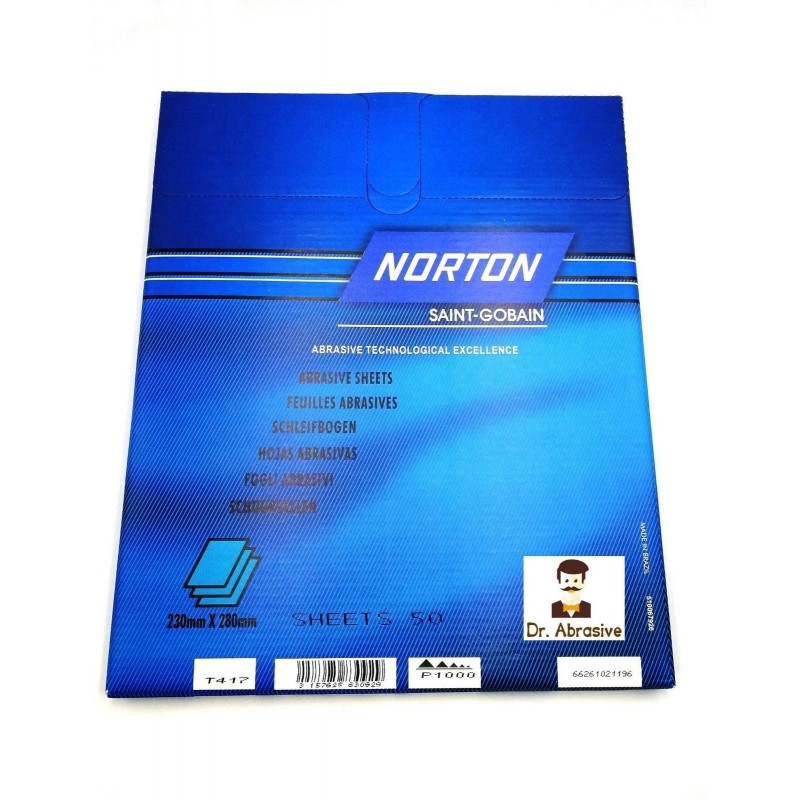  
Wet or dry Norton Black Ice sandpaper, P240-2000
Norton Black Ice T401 / T417 (wet or dry)

Delivery
Free delivery on orders over £40, various services available (RM24, UPS)
Norton Black Ice T401 / T417
Top quality waterproof abrasive paper
(Wet or dry as it is commonly known)
230 x 280mm FULL SIZE (P240-P2000)
sheets ideal for DIY or industrial applications.
The Black Ice range of waterproof sandpaper uses the highest technology abrasive manufacturing. Can be used with sanding block or by hand with water.
Common applications are plastics, lacquers, glass, metals and paint finishing. 
Ideal for a range of market sectors from Hobby and Automotive, right through to jewellery, electronics and optical manufacturing and finishing.
100% satisfaction guaranteed.
Features:
Premium abrasive silicon carbide grain
Advanced, A-weight paper backing
Waterproof latex flexible paper
Advanced resin bond system
Benefits:
Best finish on wet clear-out
Fast initial cut & long life
Consistent finish
Prevents curling
Very flexible, without cracking or wrinkles
You might also like