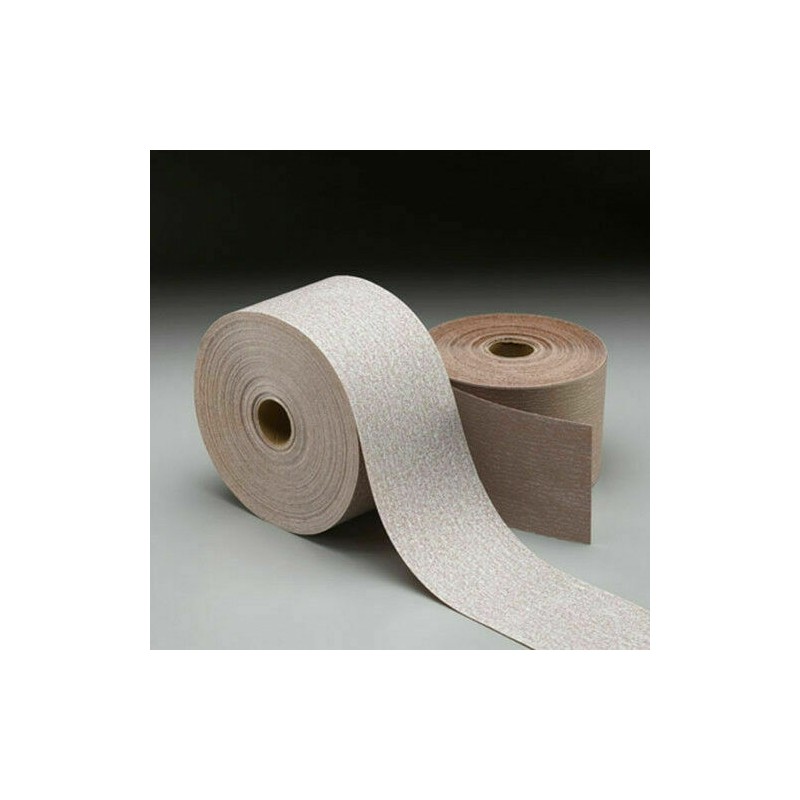  
115mm Wet or dry Norton A275 roll No-Fil Layer, P120-400, price per meter
Free delivery for UK orders over £15 by Royal Mail 24 (Mon-Fri). Express delivery available. Please see details in 'Delivery' section on the bottom of this page.
Wet or dry Norton A275 sandpaper  
Abrasive paper Norton PRO A275 for professional use and demanding above-average accuracy.
Especially recommended in the paint industry for dry and wet sanding and for precise wood processing.
Premium, heat treated high performance aluminium oxide.
Fibre-reinforced latex paper
P80 - P120: C Weight
P150 - P1000: B Weight
Waterbased No-Fil layer
No pigment in No-Fil or bond.
Faster repair work time.
Faster cut rate.
Improved performance.
More consistent uniform scratch pattern.
Flexible & tear resistant.
Improved load resistance.
No risk of colour transfer.