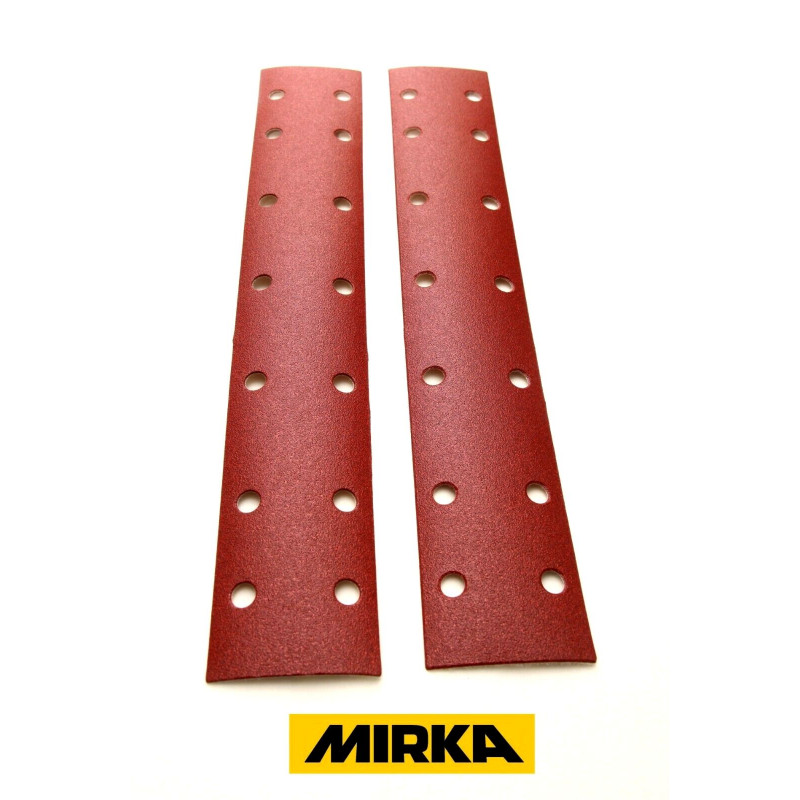  
70x420 Mirka long bed sanding strips, hook and loop, P40-600
Mirka hook & loop sanding strips
For sanding wood, paint, varnish, plastic, plaster etc.
Delivery
Free delivery on orders over £40, various services available (RM24, UPS)
Mirka hook & loop sanding strips
For sanding wood, paint, varnish, plastic, plaster etc.
The open configuration of the grain increased resistance to clogging when sanding 
To use in dry mode only 
Avomax / Avomax Plus
Aluminium oxide
Specially developed for the wood working industry, the optimized open coating and smooth surface structure of the size bond, ensures Avomax Plus is long-lasting and efficient, even when sanding materials that clog easily. Designed for improved aggressivity, stronger bonding and longer life, it runs smoothly and is resistant to humidity. The full resin bonding and aluminium oxide grain, combined with dimensional accuracy and reliability, guarantee excellent product performance in industrial applications
Sica Fine / Gold
Silicon carbide
Sica Fine is a fully anti-static product which minimises dust load and helps produce a high-quality surface finish. For example, it results in a perfect finish after surface treatment with a top lacquer - it even minimises lacquer usage.
Quick fitting.
Bonding agent: Resin
Coating: Open
Made in Finland
Please note we may post strips in different colour than shown in the picture.
If specific type is required please contact us before purchase.