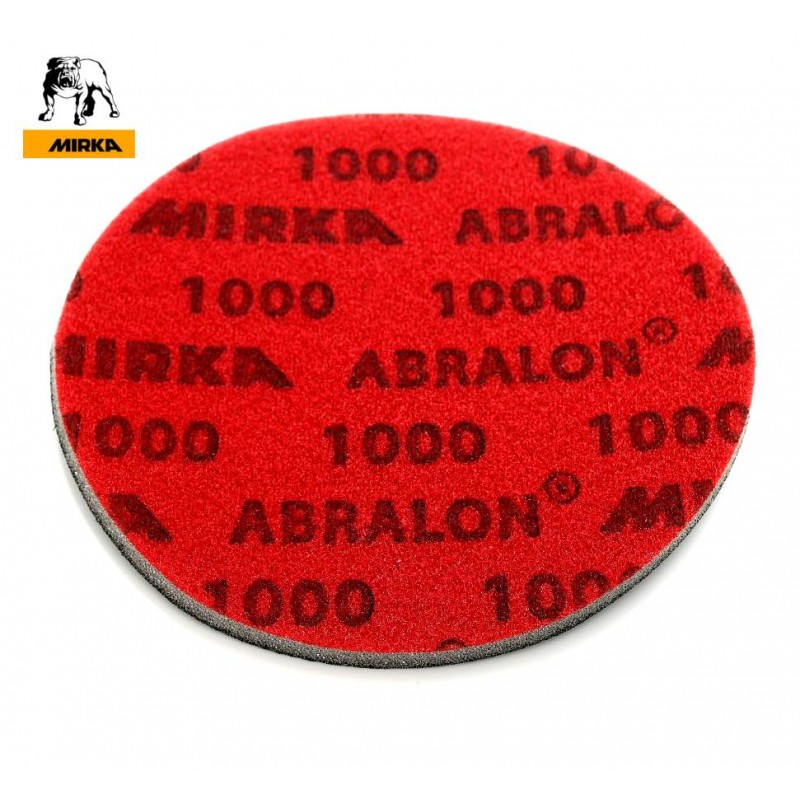  
150mm 6" Wet or dry Mirka Abralon sanding pads, no hole, P180-4000
Delivery
Free delivery on orders over £40, various services available (RM24, UPS)
Mirka Abralon discs 150mm
Abralon® from Mirka is a fine finishing medium for very fine sanding applications such as cutting back and denibbing paints, varnishes and lacquers prior to polishing. It is also excellent for applying oil finishes to wooden surfaces and cleaning and matting surfaces. The silicon carbide abrasive is resin bonded to foam backing so is exceptional for use on contoured surfaces and the fabric backing enables attachment to hook and loop sanding pads and blocks.
Abralon- is an excellent way to try the exceptional, multifunctional patented sanding material with a hook and eye backing.
To reduce the risk of pressure marks, Mirka Abralon creates a smooth sanding pattern on angled surfaces and edges.
Recommended for use in the automotive, wood finishing and marine industries, the supple weave of Mirka Abralon allows water and air to pass freely, allowing this product suitable for both dry and wet sanding, either by machine or hand. 
Mirka has been a leading manufacturer and supplier of abrasives to the wood and furniture industry for over three decades, as well as the marine and automotive industries. Specialising in coated, non-woven, dust-free sanding products for surface finishing.