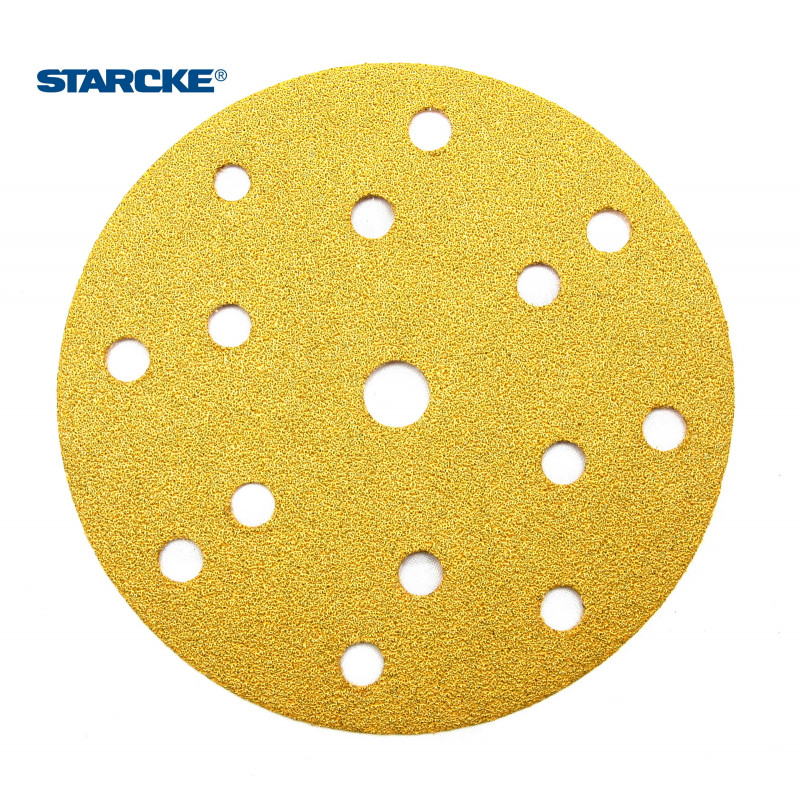  
150mm 6" Starcke sanding discs, 15 hole, hook and loop, P40-800
Best suited for grinding new generation water based lacquers
Delivery
Free delivery on orders over £40
Starcke Hook and Loop sanding discs 150mm 6" 15 Hole
Discs are suitable for use with many Festool, Bosch, Makita, Mirka and other compatible disc sanders.
Special abrasives designed for a wide range of uses in car repair, painting, furniture and drywall construction.
These high quality Aluminium Oxide Sanding Discs offer excellent dust extraction during sanding on 15, 9 and 6 hole disc sander patterns.
Prevents premature clogging of the grain surface
Full resinoid bonding ensures excellent performance and durability
Best suited for grinding new generation water based lacquers
High durability, low clogging of the grain surface
Market Segment : Automotive industry - vehicle manufacture and repair. Dry sanding of electrocoat, primer and subsequent paint finish.
Suitable for a wide range of applications including removal of filler and paint from bodywork
Aluminum Oxide (A/O) Grain
Very Open coat fully resin bonded
Backing - Flexible D- and C-weight latex paper
Made in Germany