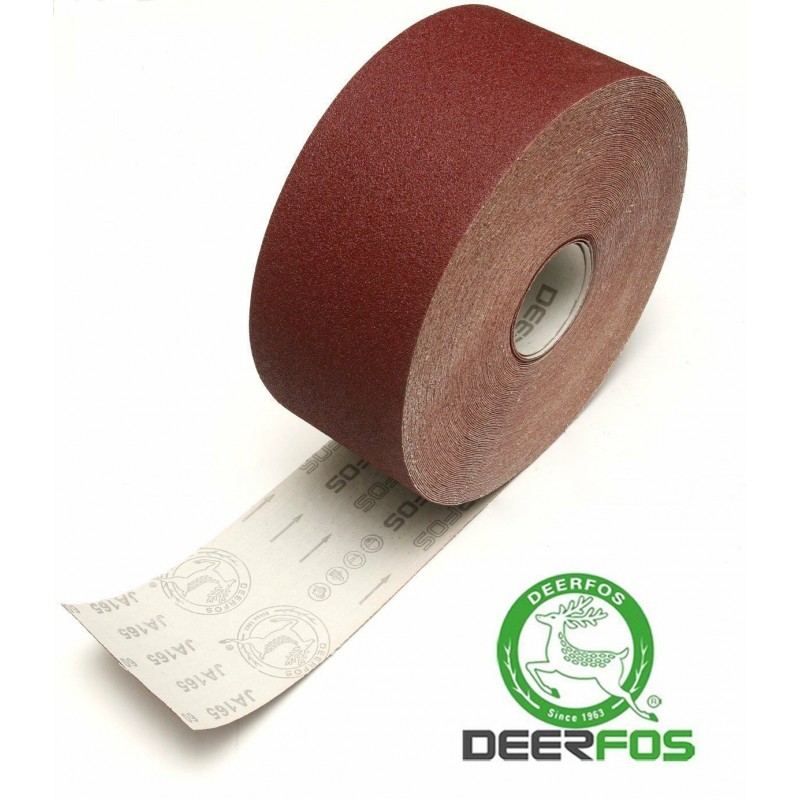  
150mm Emery cloth sandpaper roll Deerfos, P24-600
Price per meter
Deerfos emery cloth sandpaper roll for professional use  
Width: 150 mm
Free delivery for UK orders over £15 by Royal Mail 24 (Mon-Fri). Express delivery available. Please see details in 'Delivery' section on the bottom of this page.
Deerfos emery cloth sandpaper roll for professional use  
P24-600
Width: 150 mm
Backing Material:
X-wt(Poly/Cotton) P24-P40 (stiff cloth)
J-wt(Poly/Cotton) P60 - P600 (flexible cloth)
Bonding: Resin over Resin
Grain Type: Aluminum-Oxide
PRODUCTS ADVANTAGE & MAIN PROPERTY
Very high cutting performance & good finish
Increase productivity
Anti-static 
OPERATION / APPLICATION
Sanding of surface and edges
Sanding of shapes and profiles
Multi-purpose product
Dry application
WORKPIECES
- wood
- Veneer
- Lacquer
- Resinous wood
- Plastics
- General metal
- Stainless steel, Carbon Steel (XA167) P24-P40
Incredibly strong cloth backing for increase product strength and durability.